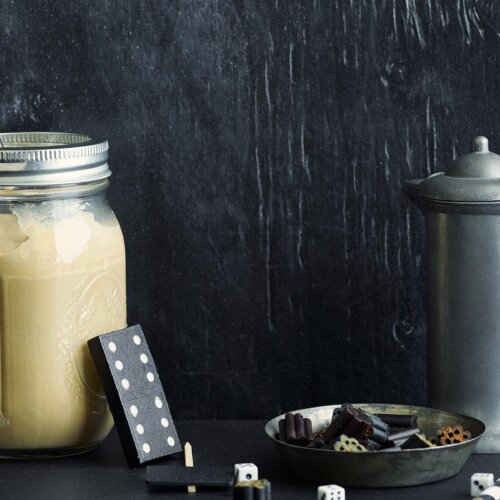 Liquorice frappé - cold ice coffee
Introducing the Liquorice Frappé, a chilled delight crafted from smooth instant coffee and sweet liquorice. Perfect for those warm days, this cold brew blend offers a quick and flavorful escape. Whether you're short on time or simply love the convenience of instant coffee, this fusion is set to impress. Dive into this instant masterpiece and discover a refreshing twist on traditional coffee flavors!
Instructions
Cut the liquorice into slightly smaller pieces and mix in a blender. Add the instant coffee, sugar and milk and mix into a froth.

Fill your glass with ice and pour in the coffee. Serve straight away.