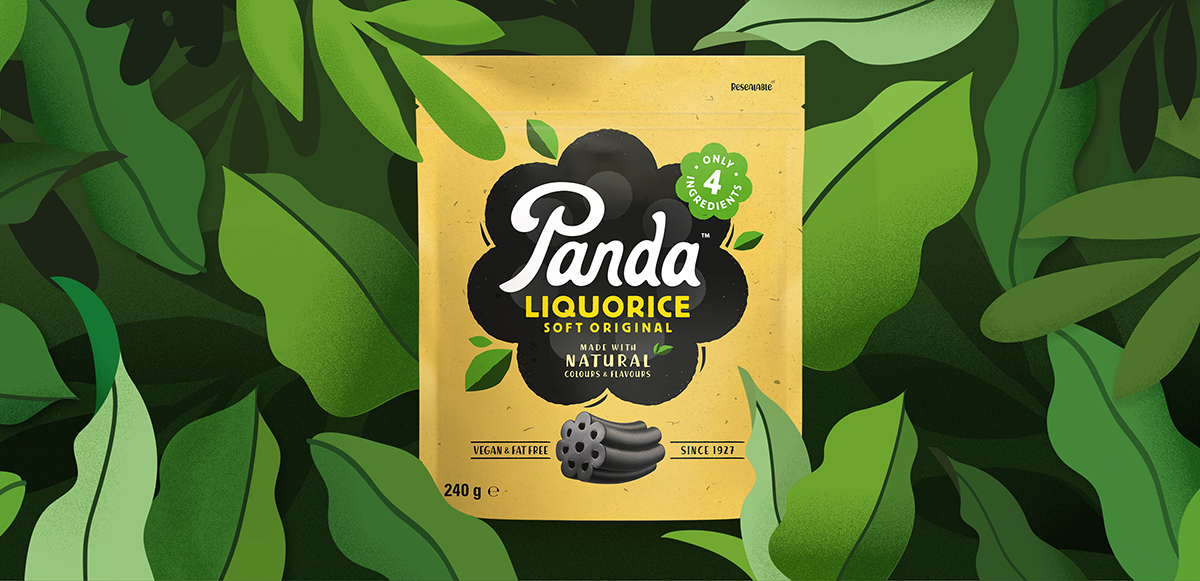 At Panda™, nature is something that's very close to our hearts – especially as we are surrounded by the tranquil and beautiful Nordic countryside.
This means that sustainability and environmental impact is very important to us – as we want our delicious products to have a positive impact on consumers as well as the planet. That's why we are committed to reducing our environmental footprint by using resources responsibly, improving energy efficiency and reducing waste.
Our products are also completely free from palm oil. We want licorice lovers to feel good about eating our products, which is why we are always on the look out for more ways in which we can have a positive impact on the planet and the creatures that inhabit it.
Did you know that here at Panda, 90% of our energy comes from renewable resources?
That's because tackling global climate change is a collective social responsibility and we are more than ready to rise to the challenge! We are actively working to minimise our environmental footprint, and that's why we are fighting the war against  waste! Nearly 100% of our waste is utilised – mostly for energy production, but also for feeding animals – the rest is then composted and returned to mother earth.
Live
happy
natural
simple

Be more Panda
SORTING & RECYCLING
By sorting waste, we can save energy and natural resources so we encourage all licorice lovers to sort empty packages. Sorting instructions vary by country, please refer to the local guidelines. The recycling code (RIC) can be found from the back of package inside the three arrow triangle symbol.
ENVIRONMENTAL ENGAGEMENT
90 % of our energy comes from renewable sources.
Nearly 100 % of food waste is utilized. Most waste is used for energy production and half of biodegradable waste is used for feeding animals and the rest is composted.
Get to know our products: