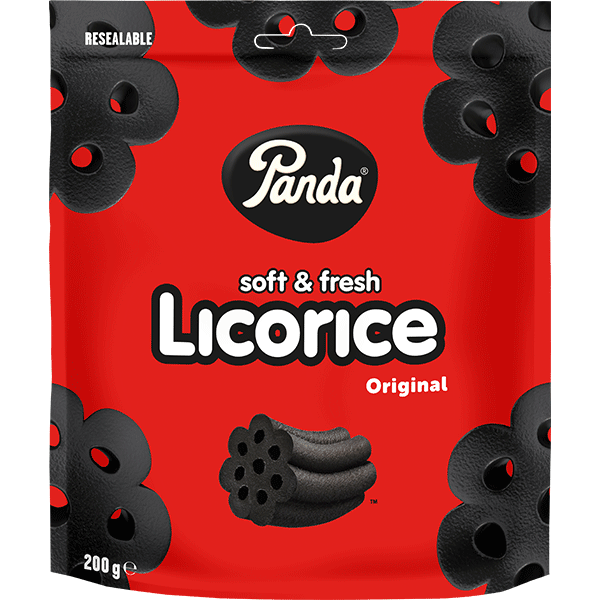 Soft and Fresh Licorice 200g
The Original Soft & Fresh Panda Licorice – this classic licorice is always fresh and soft, just the way licorice should be.
Sugar syrup, wheat flour, glucose-fructose syrup, liquorice extract, molasses, colour (vegetable carbon), flavouring (aniseed oil). The salt content is exclusively due to the presence of naturally occurring sodium.
Contains wheat

Does not contain eggs
Does not contain lactose/milk
Does not contain peanuts
Does not contain nuts/almonds
Does not contain soy
Does not contain gelatin/ingredients from pork
Does not contain animal products