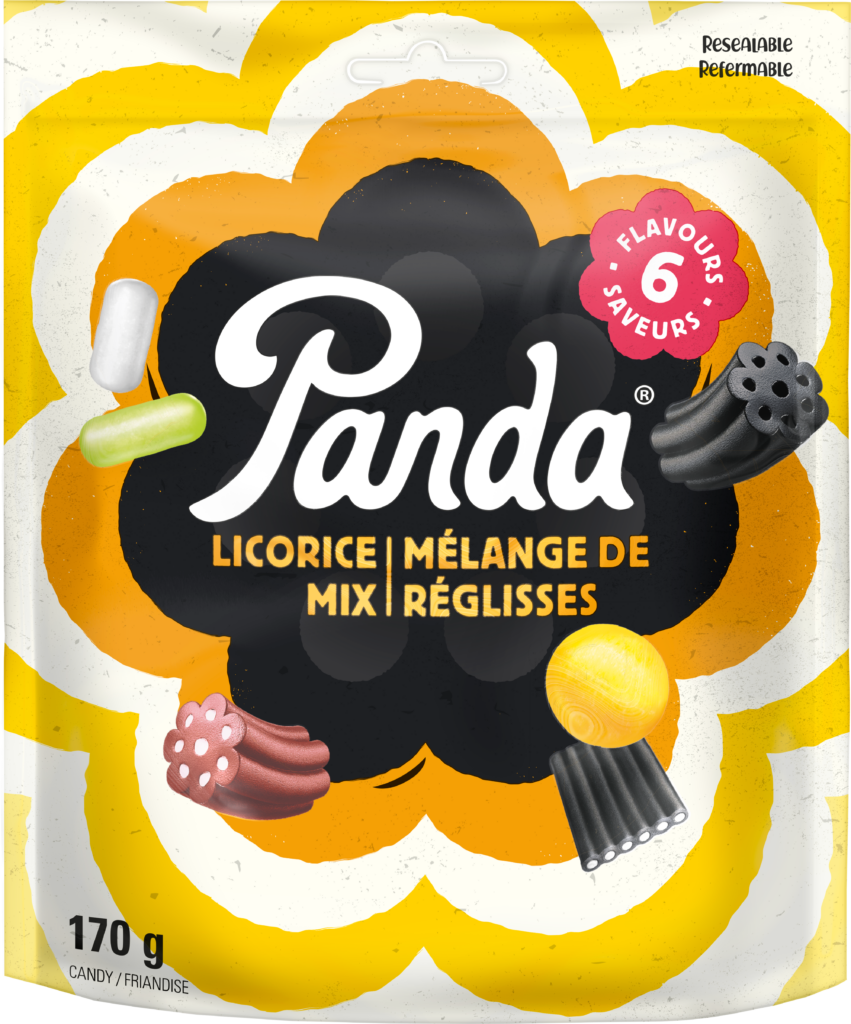 Panda™ Licorice mix original 170g
Panda licorice has been famous for its flavor since 1927. The high-quality ingredients of our licorice candy set us apart from all other licorice sweets out there. Licorice Mix is a unique mix of six delicious licorice candies:
Original Licorice – Deliciously soft and chewy
Filled Strawberry Licorice – Bursting with berry flavor
Milk Chocolate Licorice Ball –  Tasty milk chocolate covering over deliciously soft licorice centre
White Licorice Pastel – with crispy mint flavor
Green Licorice Torpedo – with aromatic anis flavor
Licorice Plate with Vanilla Filling – smooth combination of dark licorice and indulgent vanilla
Resealable bag helps keep licorice candy fresh and tasty, right down to the last piece.
Sugars (table molasses, glucose syrup, cooking molasses, glucose-fructose syrup, strawberry puree), WHEAT FLOUR, Hydrogenated coconut oil, Cocoa butter, Licorice extract, Rice starch, WHOLE MILK POWDER, Cocoa mass, Corn starch, Gum arabic, Carbon black, Cochineal, Turmeric, Sodium copper chlorophyllin, Citric acid, Sunflower lecithin, Skim milk powder, Sodium citrate, Coconut oil, Rapeseed oil, Carnauba wax, Shellac, Beeswax, Artificial flavours.
Contains wheat
Contains milk