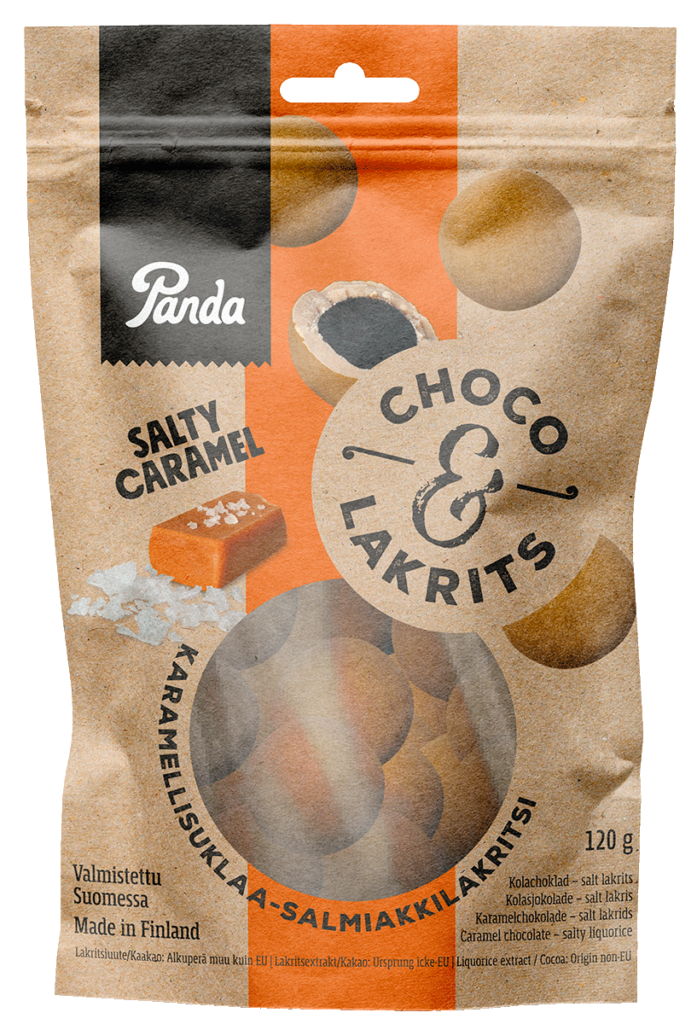 Panda™ Choco & Lakrits Salty caramel 120g
Salty liquorice covered with caramel flavoured white chocolate and thin dragee layer.
Sugar, cocoa butter, SKIMMED MILK POWDER, WHEAT FLOUR, molasses, sugar syrup, glucose syrup, MILK FAT, cocoa mass, liquorice extract, maize starch, ammonium chloride, colours (E153, E160a, E120), salt, thickener (E414), emulsifier (lecithin), flavourings (e.g. aniseed oil).
Contains wheat and milk powder

Does not contain eggs
Does not contain peanuts
Does not contain nuts/almonds
Does not contain soy
Does not contain gelatin/ingredients from pork