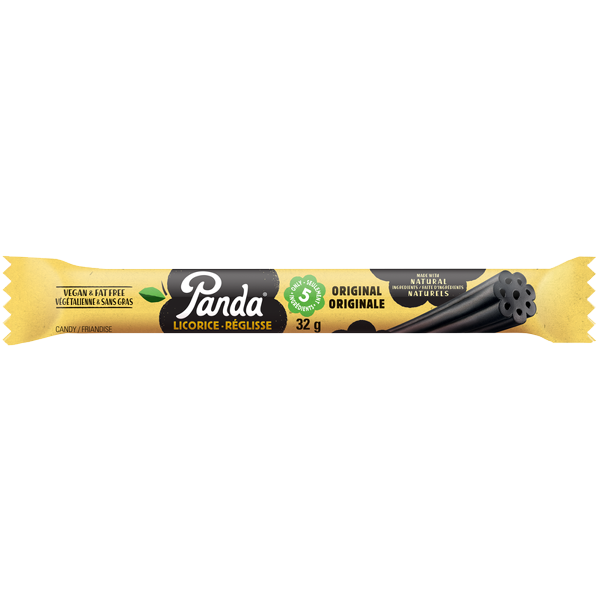 Natural Soft Licorice 32g
Our black licorice candy is the purest you can find, and we're proud of it! We make Panda™ Natural Licorice from just a few carefully selected natural ingredients; licorice root extract, wheat flour, molasses and aniseed oil. The traditional method of slowly cooking the licorice dough gives our licorice the distinctive chewy softness.
Vegan, Kosher, Non-GMO Project Verified
Sugars (table molasses, cooking molasses), WHEAT FLOUR, Licorice extract, Aniseed oil.
Contains wheat

Product information may change, please always check the product information on the packaging.
Per 1 bar (32g)

% Daily value
The salt content is exclusively due to the presence of naturally occurring sodium