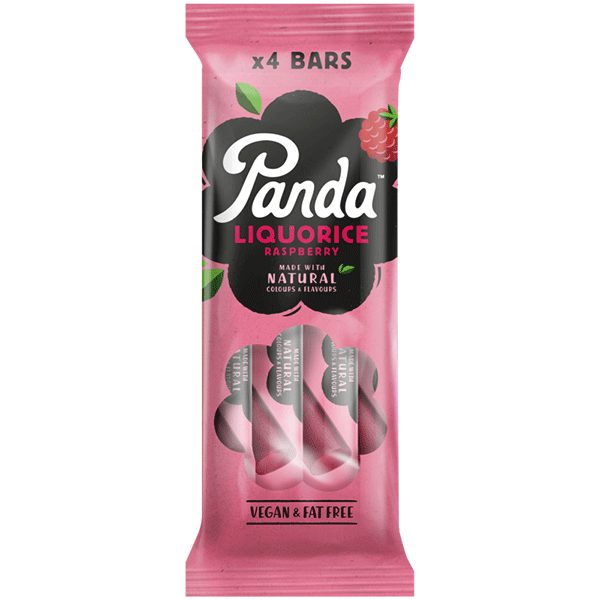 Natural Raspberry Liquorice Bars 4x32g
Our red liquorice candy is the purest you can find, and we're proud of it. Our Panda™ Natural Raspberry Liquorice is the best alternative to satisfying your sweet tooth with a fruity fresh taste. The traditional method of slowly cooking the liquorice dough gives our licorice the distinctive chewy softness.
Vegan, Kosher
Molasses syrup, WHEAT FLOUR, pasteurised raspberry puree (1,7%), acidity regulator (citric acid), natural flavouring, liquorice extract.
Contains wheat

Does not contain eggs
Does not contain lactose/milk
Does not contain gelatine/ingredients from pork
Does not contain peanuts
Does not contain nuts/almonds
Does not contain soy
Does not contain high-fructose corn syrup

Product information may change, please always check the product information on the packaging.
The salt content is exclusively due to the presence of naturally occurring sodium