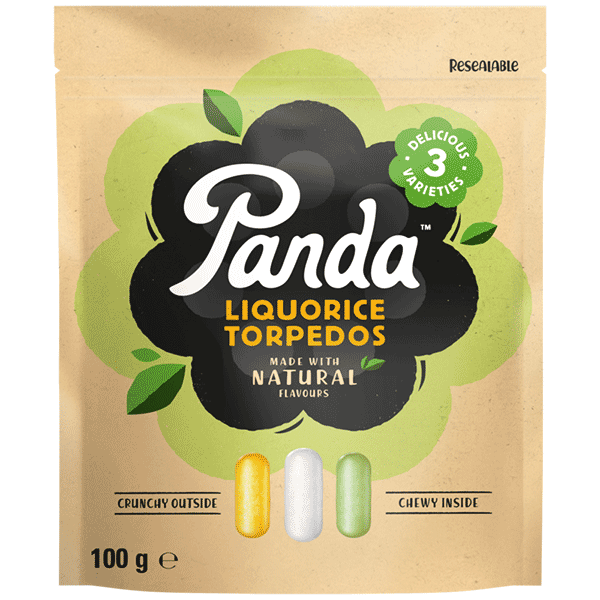 Natural Liquorice Torpedos 100g
Our liquorice candy is the purest you can find, and we're proud of it! Having the ingredients as pure and high quality as ours, you don't need to add anything fancy in order to make liquorice delicious. Resealable bag helps keep liquorice candy fresh and tasty, right down to the last piece.
Vegan, Kosher
Sugar, molasses syrup, WHEAT FLOUR, maize starch, liquorice extract, glucose syrup, rice starch, thickener (gum arabic), glazing agent (carnauba wax), natural flavouring (aniseed oil), colours (beta-carotene, copper complexes of chlorophyllins). MAY CONTAIN TRACES OF MILK POWDER.
Contains wheat and may contain traces of milk

Does not contain eggs
Does not contain gelatine/ingredients from pork
Does not contain peanuts
Does not contain nuts/almonds
Does not contain soy
Does not contain high-fructose corn syrup

Product information may change, please always check the product information on the packaging.