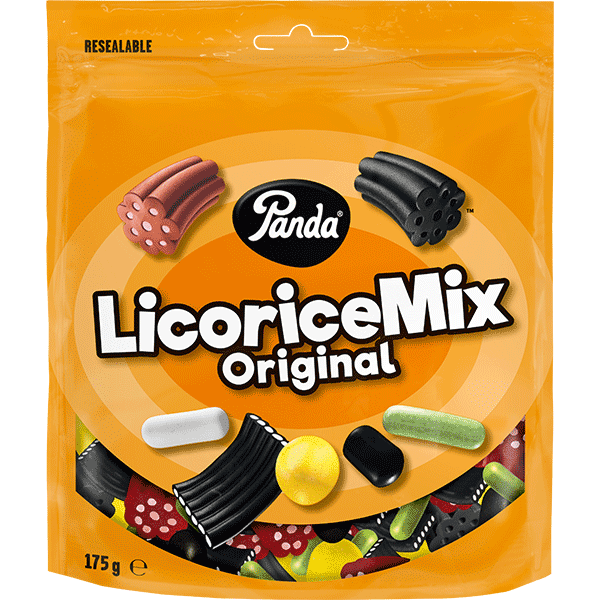 Licorice Mix Original 175g
Panda Original LicoriceMix – classic mix of seven different sorts of candies!
Sugar, WHEAT FLOUR, sugar syrup, molasses, glucose syrup, glucose-fructose syrup, fully hydrogenated vegetable oil (coconut), liquorice extract, cocoa butter, rice starch, WHOLE MILK POWDER, maize starch, cocoa mass, thickener (E414), pasteurised strawberry puree, colours (E153, E120, E100, E160a, E141), ammonium chloride, acidity regulators (E330, E331), glazing agents (vegetable oils (coconut, rapeseed), E903, E901, E904), flavourings (eg. aniseed oil, vanilla, peppermint oil, vanillin), emulsifier (lecithin), SKIMMED MILK POWDER. Content of the mixture may vary. Yellow dragee contains milk chocolate.
Contains wheat and milk powder

Does not contain eggs
Does not contain peanuts
Does not contain nuts/almonds
Does not contain soy
Does not contain gelatin/ingredients from pork