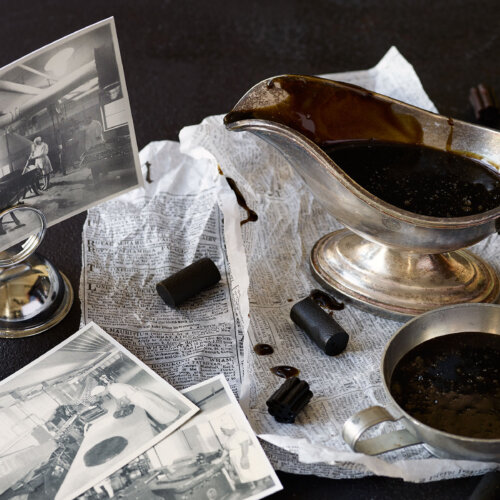 Liquorice sauce
Liquorice sauce is a perfect topping for ice cream and desserts. it's also easy and quick to prepare.
Instructions
Chop the pieces of liquorice and grind the anise.

Place all the ingredients in a saucepan and heat at mild temperature while constantly stirring until the pieces of liquorice have melted. Serve cold or warm. This liquorice sauce is ideal for main dishes and desserts.