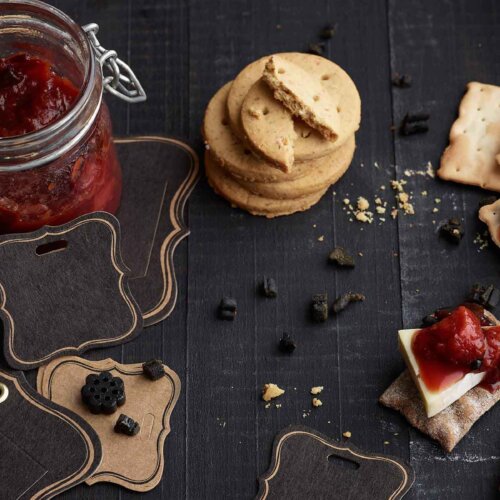 Liquorice and plum chutney
Findthe recipe below for plum-licorice jam. It goes perfectly with cheeses and crackers. Yum!
Ingredients
8

plums (approximately 350 g)

1

dl

dark syrup

1

tsp

fresh lemon juice

1-4

tsp

chili powder
Serve with
salt and/or sweet biscuits and some cheese
Instructions
Divide the plums into pieces and remove the stones.

Mix plums, syrup, fresh lemon juice and chili powder in a pan. Heat the mixture while blending. Remove the pan from the heat when the plums have softened.

Chop the liquorice into tiny pieces and blend them with the rest of the mixture. Let the chutney cool and reach room temperature, then place it in the fridge. Serve cold with cheese and biscuits.
Notes
If the plums have very thick skin, you may want to scald them.